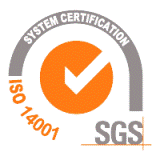 Infinet Service Solutions was incorporated in 1993 to fill the demands being created by the restructuring frenzy in the IT & T industry sector. With major multinationals divesting themselves of many of their essential but non-core activities, an alternative was required in areas such as Spare Parts Repair, Defective Inventory Recovery and Management, Loan and Rental Equipment Management and Contracts Administration.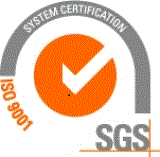 Infinet Service Solutions has delivered a "Decade of Infinet Service Solutions" to its customer by being focussed on IT&C Defective Spare Parts Inventory Repair and Recovery. Services on offer cover both Workshop or Depot Repair and Dedicated Field Engineering services.
The Infinet Service Solutions group delivers After Sales Services to the IT&C sector in the fields of:
Unix Workstations and Servers component and whole unit repairs.

Field Engineering staff Dedicated exclusively to Infinet Service Solutions Clients.

Tape Backup Storage and Automation.

Wintel and Power PC Desktops, Laptops and Servers.

Consumer Electronics, such as Digital Cameras, Videos, Projectors and Home Entertainment equipment.

Communications, Hubs, Routers and Modems.
This is achieved by a combination of "in-house" repair at the "leading edge" of technology and the management of a network of local and overseas repairers and OEMs using Infinet Service Solutions sophisticated Job Tracking System. Leading edge technology repairs on TAB (tape automated bonding), COT (chip on tape), BGA (ball grid array) and uBGA (micro ball grid array) are all handled at Service Solution's ISO9002 accredited facility. Infinet Service Solutions are making the capital and infrastructure investments required to perform this leading edge repair and recovery activity, freeing the budgets of it's customers for Core Business Activities.
Defective Inventory Management is a growing business segment spreading the length and breadth of the IT & T industry. Demand and inquiries are coming from all sectors including Personal Computer manufactures and distributors, the Unix environment, Communications and Telecommunications and Multimedia sector/s.
Infinet Service Solutions Pty Ltd focus is on the "fiddly" but vital administrative task such as Equipment Maintenance Contracts Administration, administration of Rental and Loan Pool equipment tracking and recovery. By the outsourcing of these non-core activities, companies are freed to focus their management minds and abilities on their core business activities and earn greater returns for their shareholders.